Posts: 14
Welcome,
together with my friend Darulus I played two battles in the scenario "Defending the Indefensible". Let me share with you a few photographs and our thoughts after battles.
For the game we used my figures and our armies consisted of the following units:Crusaders (Fireforge miniatures):
2x Food Man-at-arms (12 points)
2x Food Sergeant's (8 points)
1x Crossbows + Pavises (6 points)
The whole army had 26 points.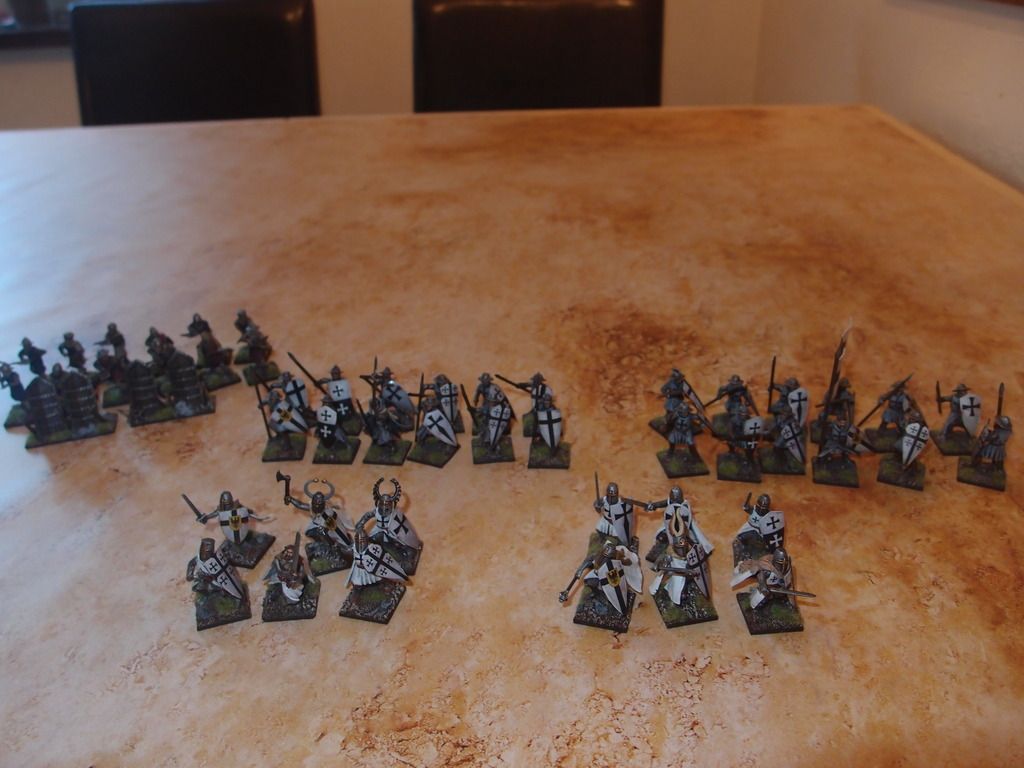 Arabs (Gripping Beast and HaT miniatures):
1x Fierce Food (4 points)
2x Food yeomen with javelins (6 points)
1x Archers (4 points)
2x Mounted yeomen with javelins (6 points)
1x Mounted yeomen with bows (4 points)
The whole army had 26 points.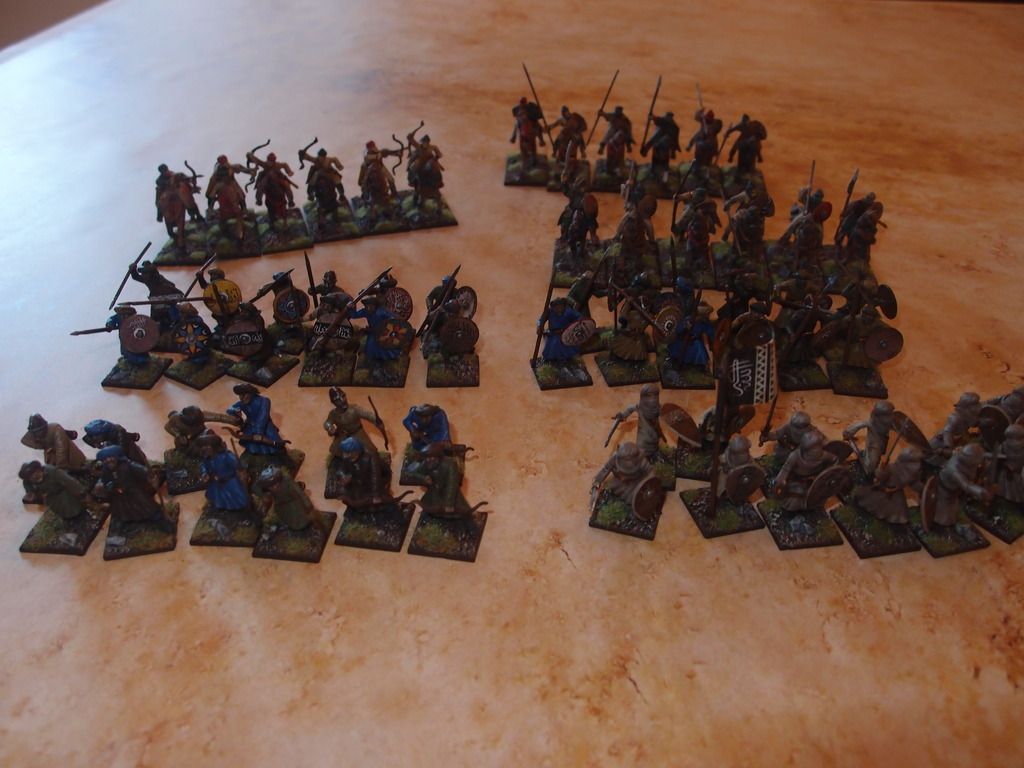 As the aim of defense we chose Trebuchet, and the limit of points to defend siege machines agreed on 14 points, due to the fact that we played armies for 26 points.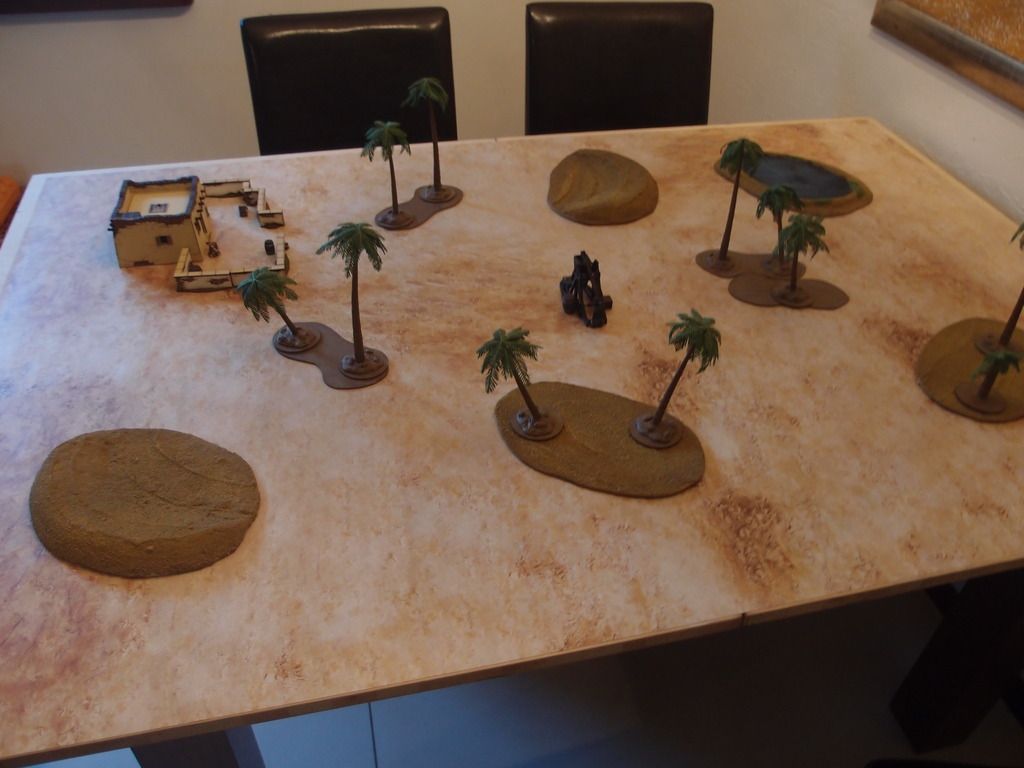 In the first battle Darulus decided that trebuchets will be defend by two units of sergeants and crossbowmen and he placed his forces in the square 8" x 8" in the middle of the table.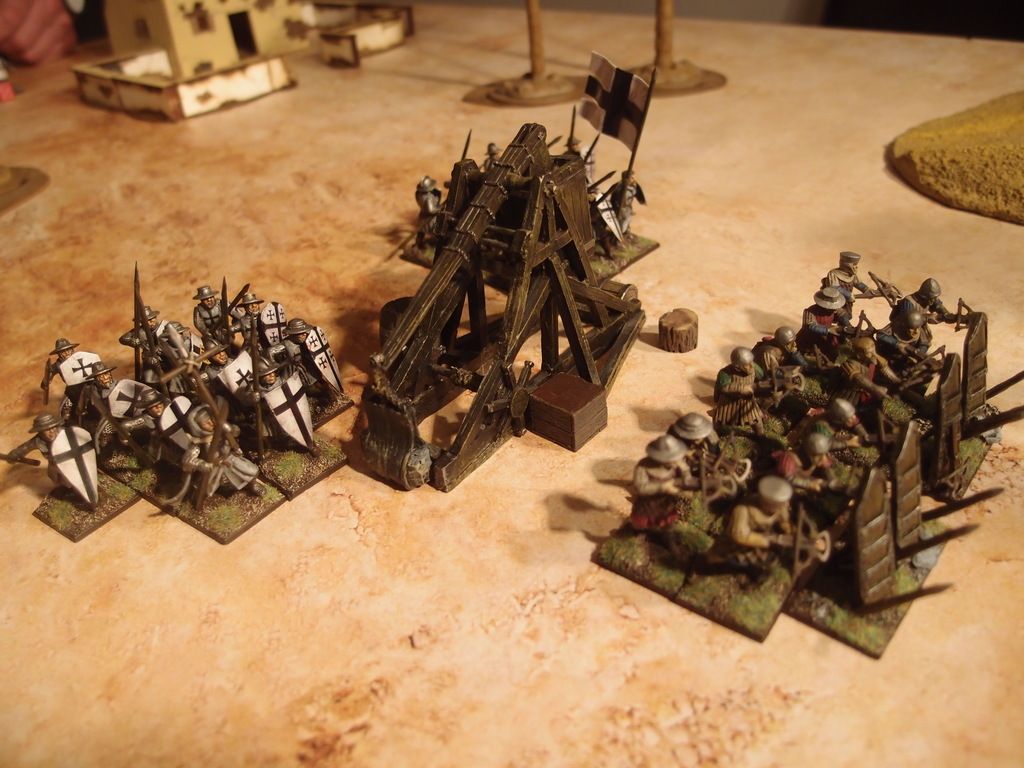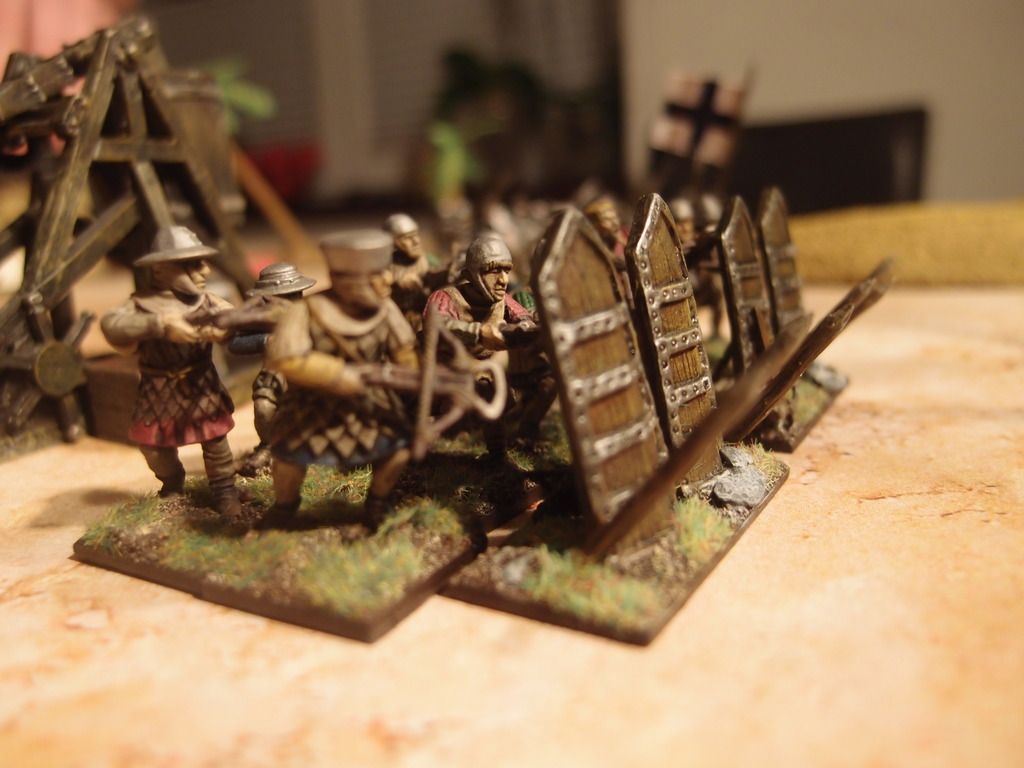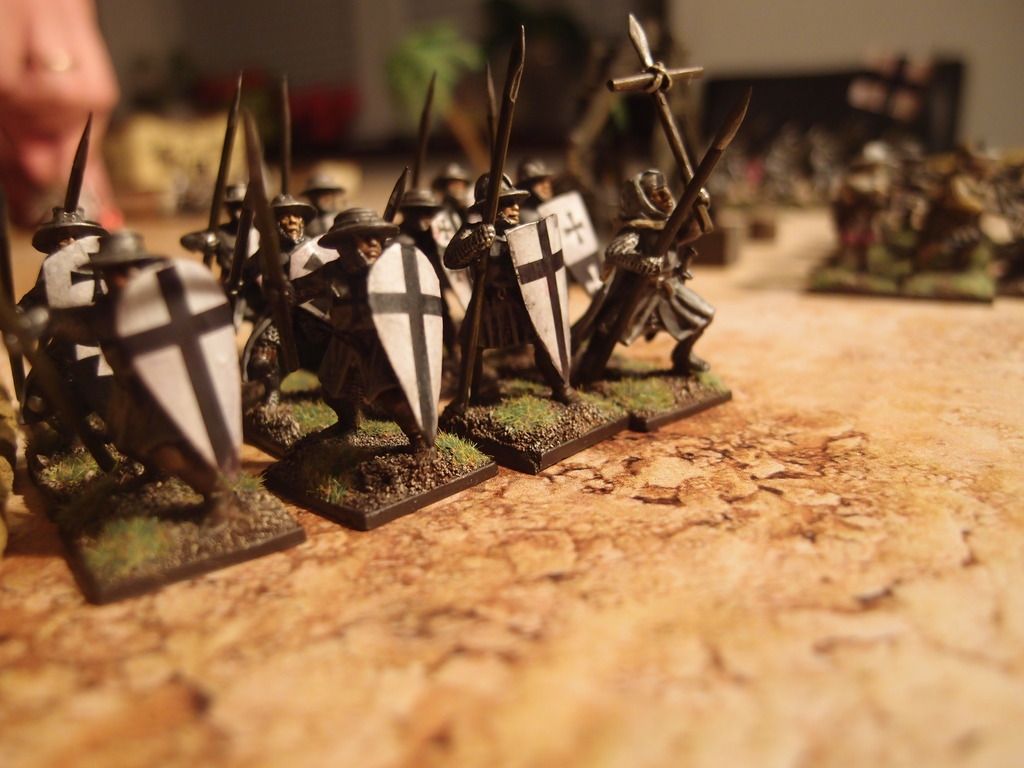 When the battle began, I started to realize my strategy and headed a unit of Fierce food in front of crossbowmen. During next two rounds crossbows fire made me some loses in Fierce Food unit and the dramatic roll dice (two singles) made that I did not pass my courage an my unit of Fierce Food ran away from the battlefield! At the same time Darulus pulled up his elite knights in the direction of the central battlefield.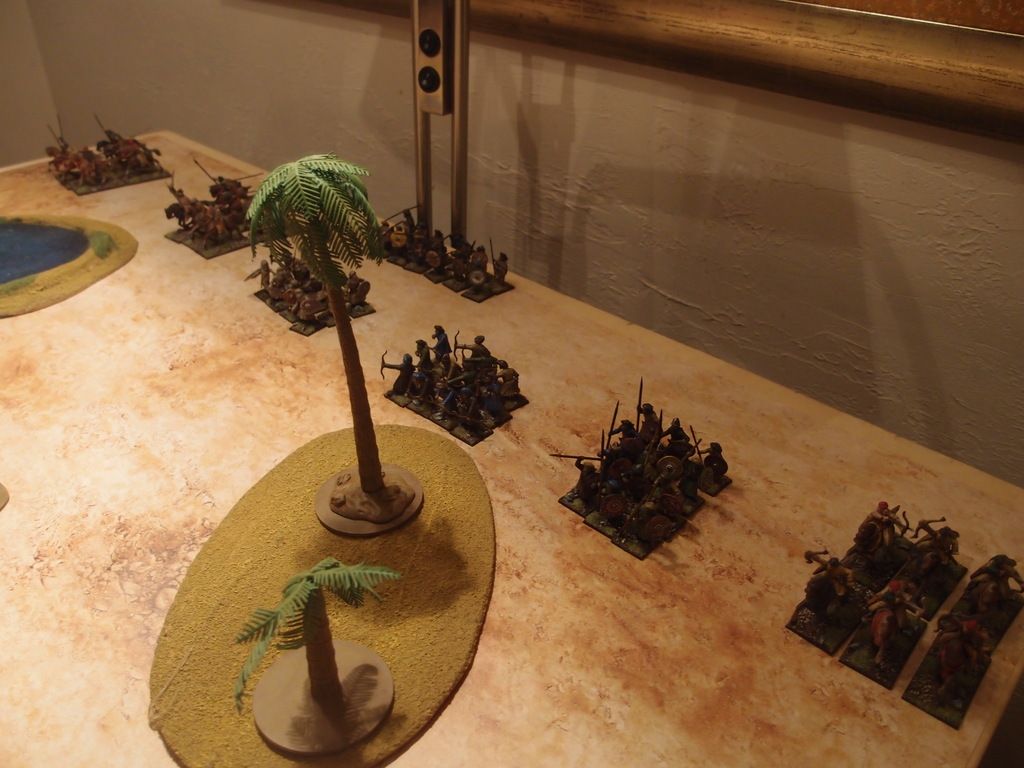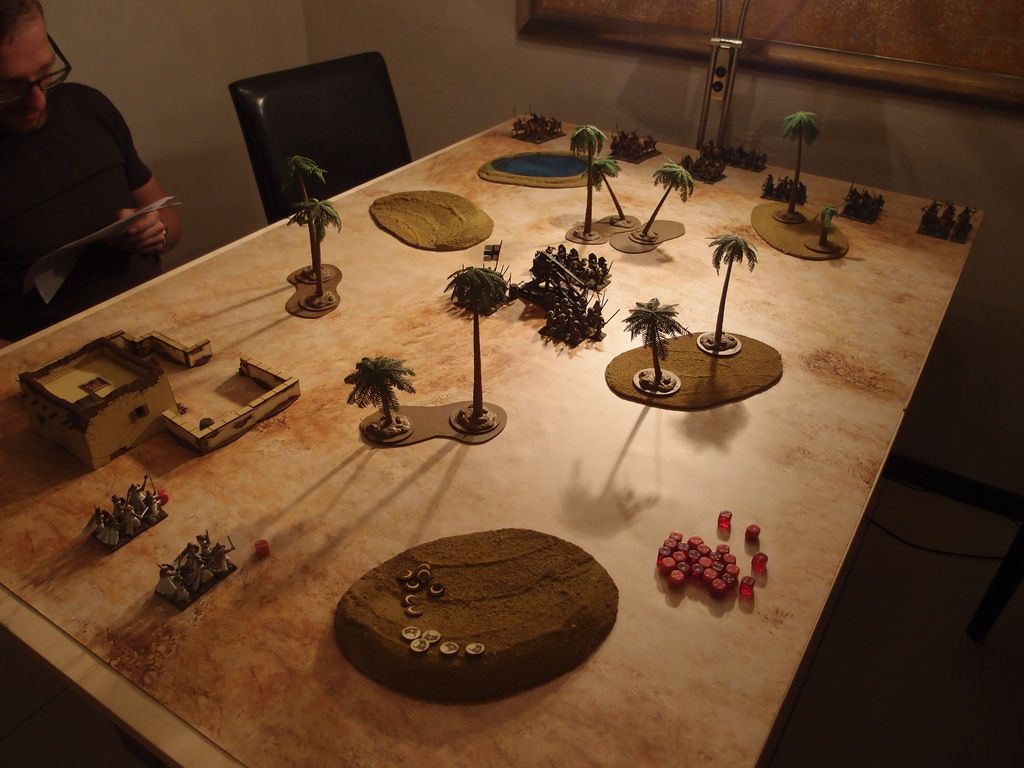 After losing Fierce Food I decided to attack all the forces of crossbowmen unit and threw to attack food and horse Yeomen. At this point (in my opinion) Darulus made a small mistake because he did not replace crossbowmen by his man-at-arms, who are much more stronger in melee. After three attacks crossbow unit retreated and it allowed me to charge my cavalry Trebuchet and thus won scenario.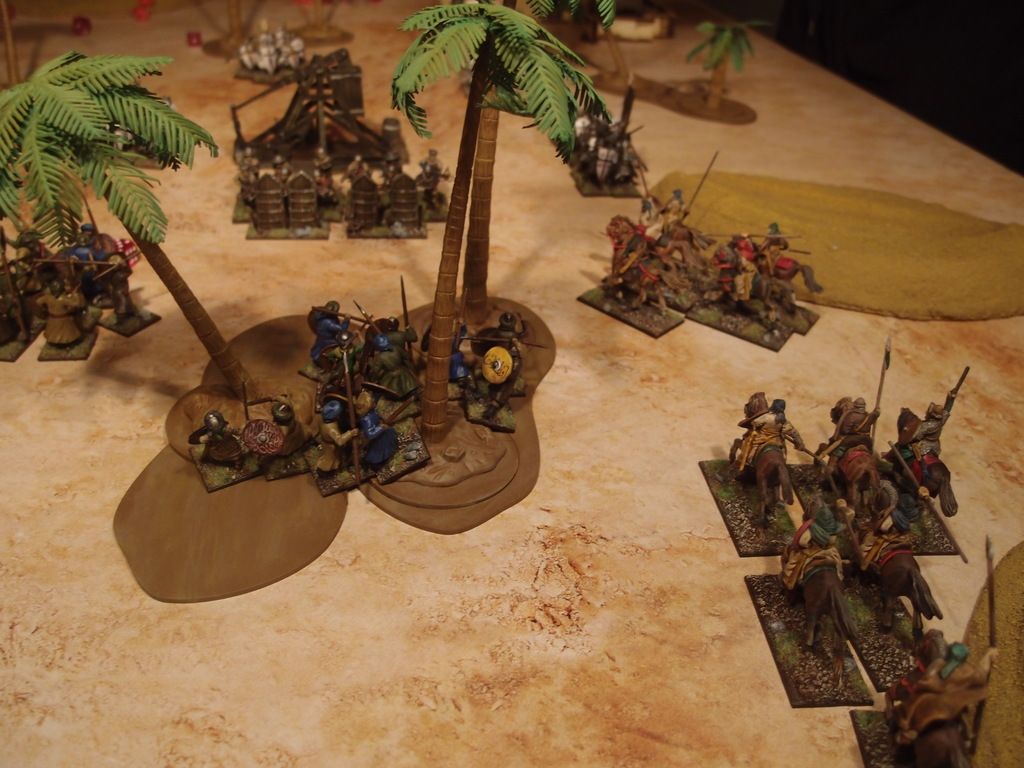 In the second game I chose to defend Trebuchet by four troops, however, unable to keep a distance between 3 inches in the central part, I had to leave only three. I decided to use Fierce Food and 2x Yeoman. My goal was to come out in front of the Crusader forces and stop them between forests until the arrival of my mounted reserves. Unfortunately, in the first two rounds I did not pass key commands and my reserve fixed in place!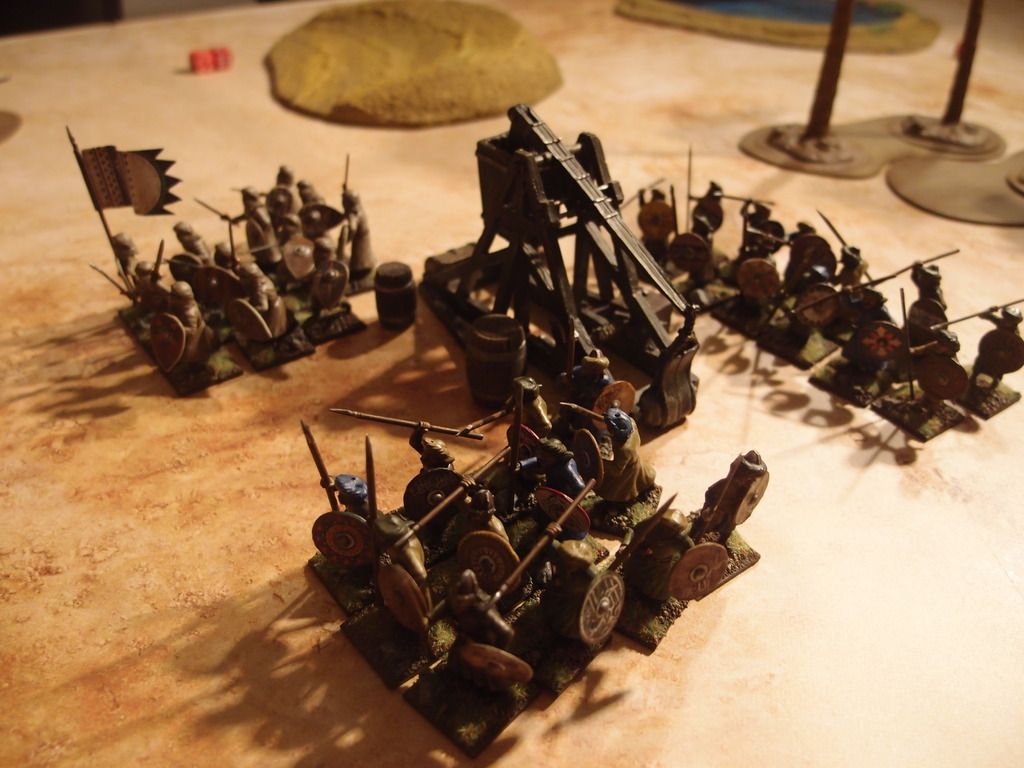 Crusader's were moving slowly to the central part of the table and there was fighting around the trebuchet and Arabs defended themselves bravely against the Crusaders. The losses were on both sides, but I saw hope in my cavalry, which finally started to move and raced toward the Trebuchet. When they came I used them to attacked the Crusaders, but Crusaders were already too close to the target and after a fierce battle, a unit of Man-at-arms after winning a battle with my horse Yeoman took Trebuchet and won the scenario.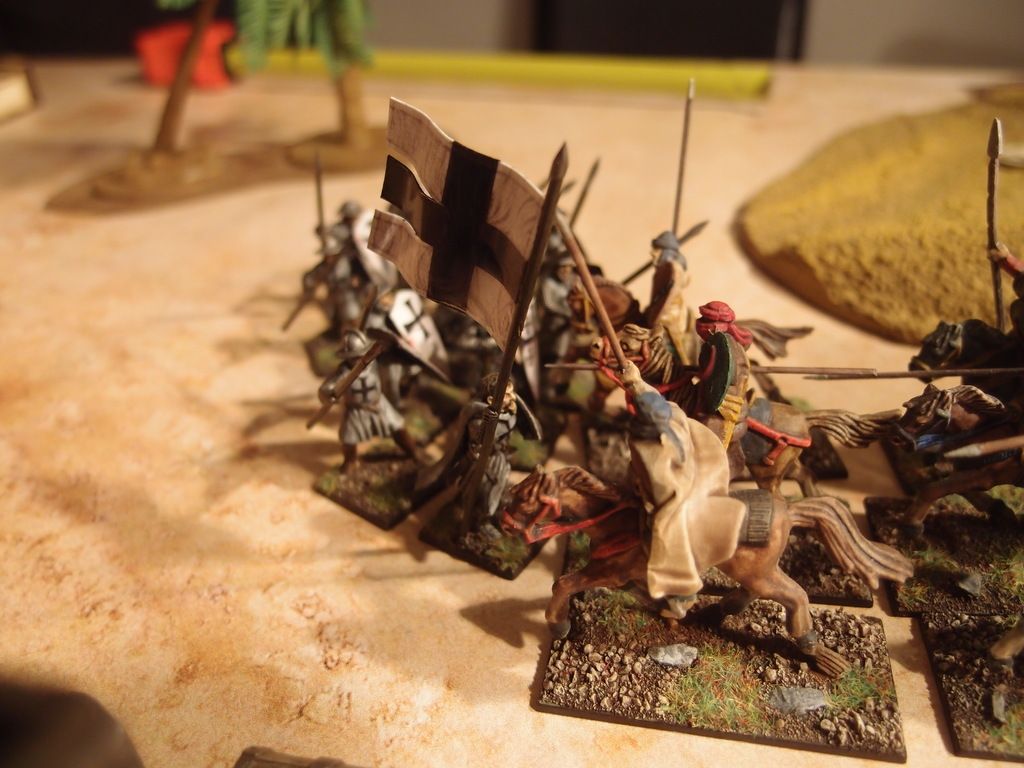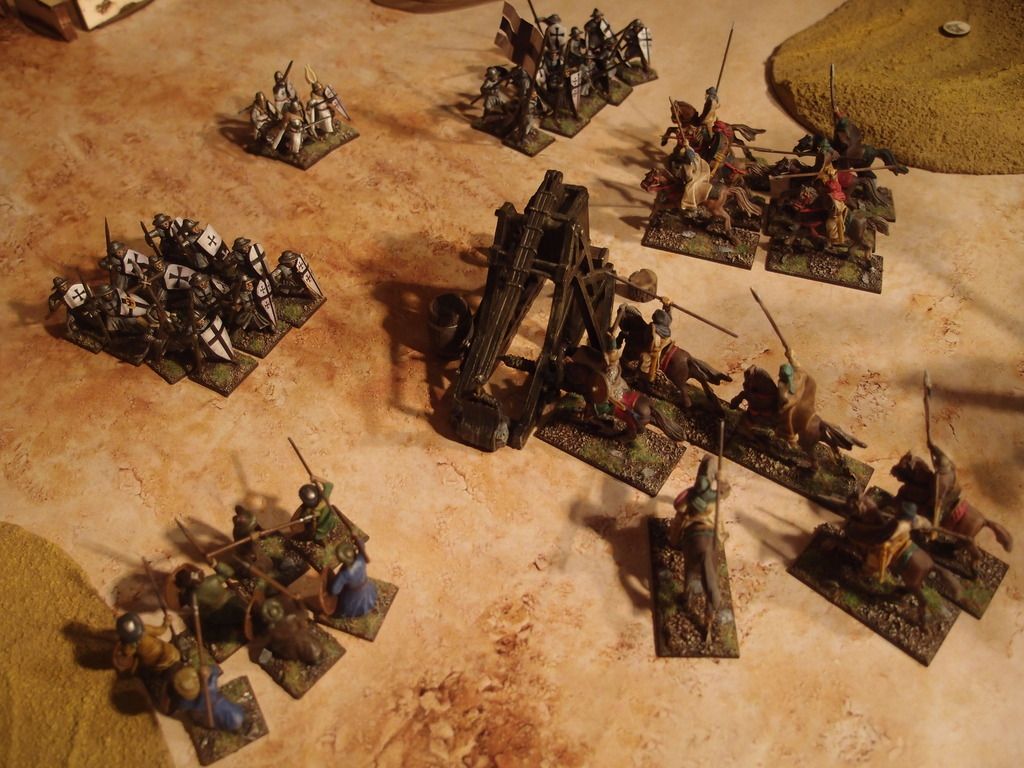 In summary - we played fast and fun, although we agree that this is a difficult scenario for the defender. Among other considerations, we hope that over time there will be special rules for the medieval Army or at least for Leaders army, so that each nation had its own unique abilities. It is in our opinion would raise even more attractive games in the "Lion Rampant".
Feel free to comment and best regards,
Kalins
Last Edited By: Kalins Aug 21 15 4:56 AM. Edited 1 time